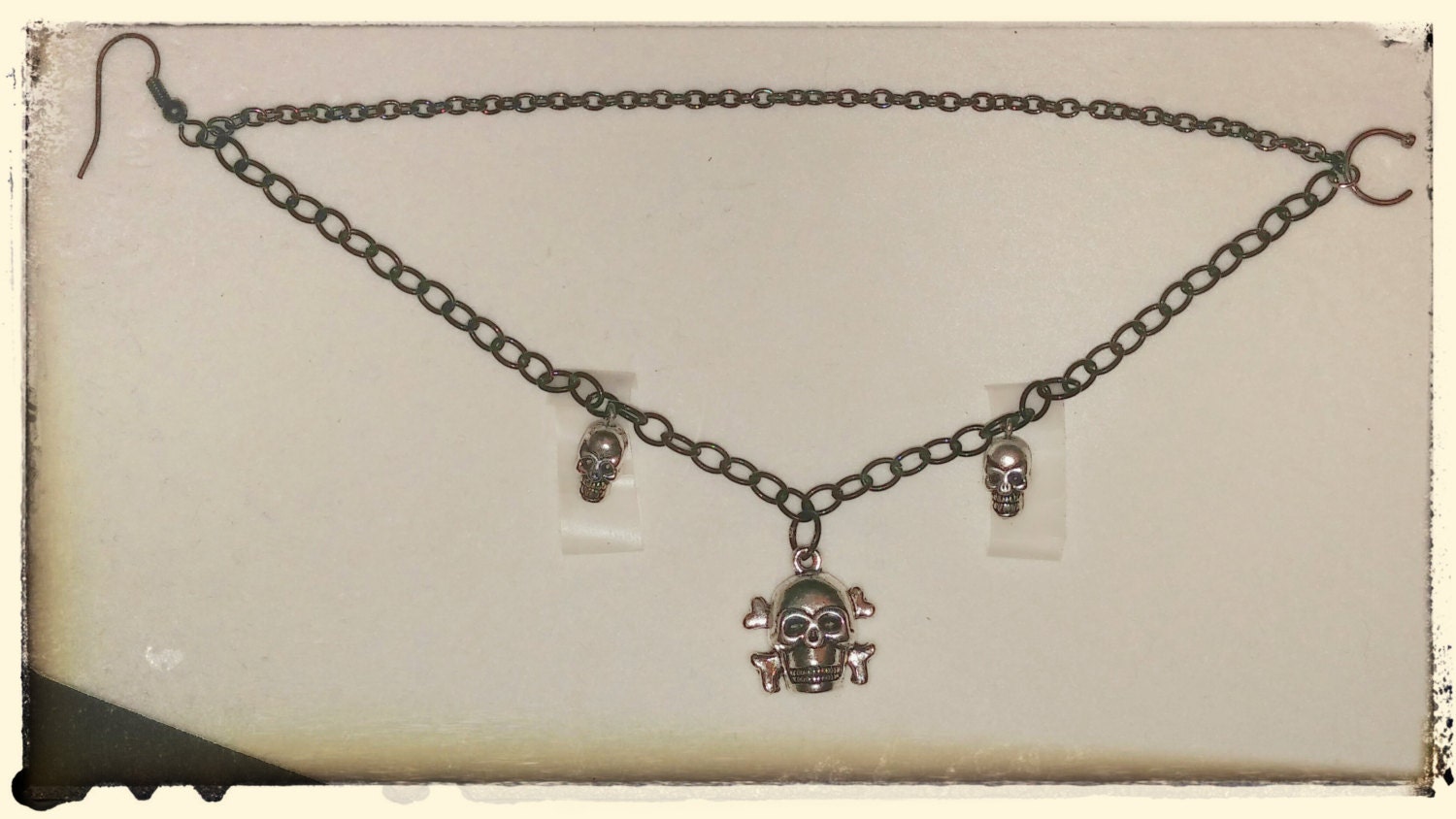 Black Death ear-to-nose or ear-to-lip chain
$20.00
Details
The Black Death assaults you with two grievously grinning skulls, a skull & crossbones and a black as night chain. Features a silver color loop for the nose hoop. Dare you dance with death? From the Pogo 77 line.


--Specify if it's for the left or right ear.

--Silver colored ring in the chain indicates where to place nose hoop.

--Chain length is 7". Drapes nicely on the face.

--Features two grinning silver colored skulls with a silver plated skull & crossbones.

--Included nose hoop is 10mm in diameter at 20 gauge.
Payments
You are charged for the item on the day it ships. It's easer to keep track of that way.
Shipping from United States
Right now, we only ship vis USPS. For other shipping options, please ask the seller.
Refunds
Refunds are given withn 30 days of purchase in the case of damage or breakage. Otherwise, all sales are final.